Went to Capital Scrap for our usual Friday rumage. Found a few harley parts.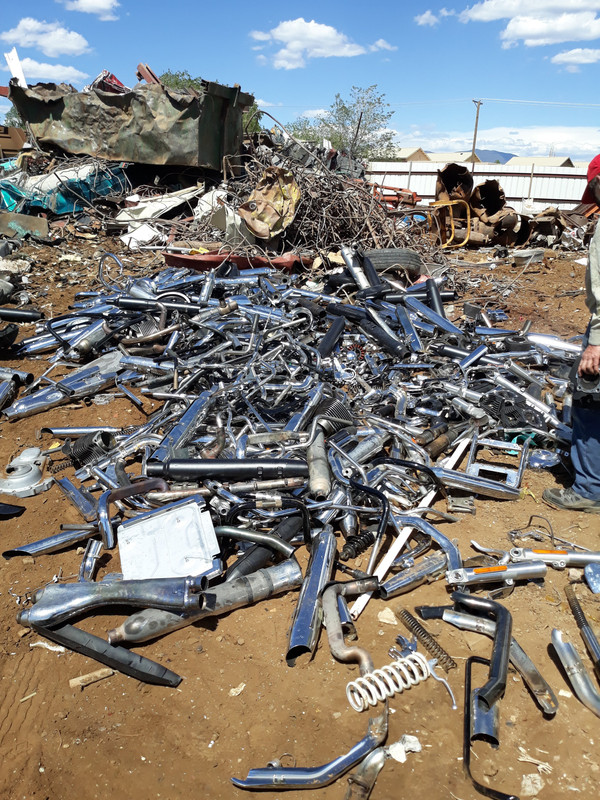 We rummaged around for about an hour lots of stuff, a stack of twinkie case halves with spun cam bearings half a dozen heads and cylinders all too new for me.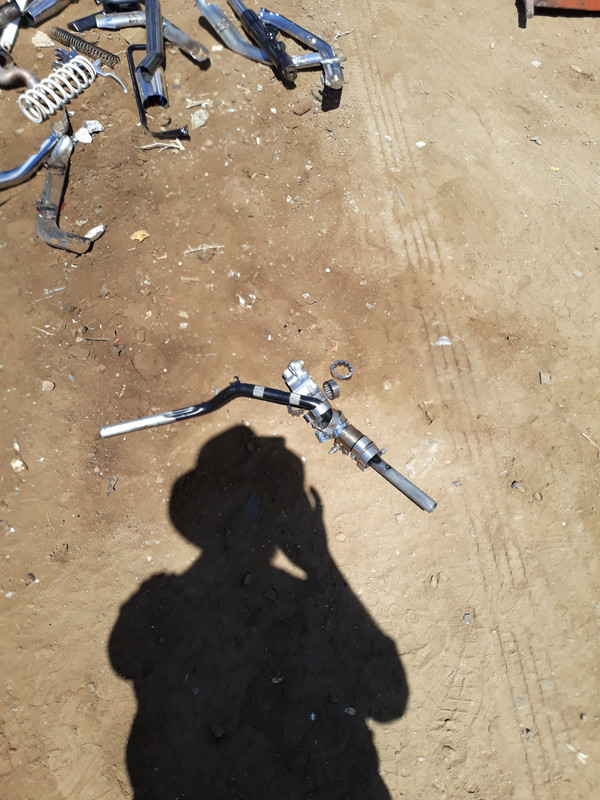 I finally found $1.20 worth of exhaust clamps some bars to cut pieces off of and some oil pump stuff. Pablo found some mirrors and a master cylinder for $.60 .
Dusty