Cotten,
I couldn't member which thread you asked for pictures of the Beck carb that came off a knuck. So I'm starting a new thread.
When I got this M6 it had the tall Harley throttle arm and a vent to the outside venturi. The choke moves the opposite from an Indian. I put an Indian main nozzle and venturi and one of your floats and except for the washer on the idle needle wearing out last year it has ben great.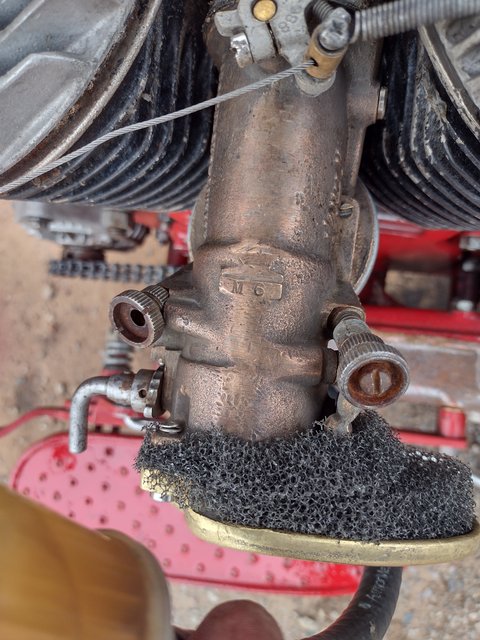 Notice the choke applied with the lever up.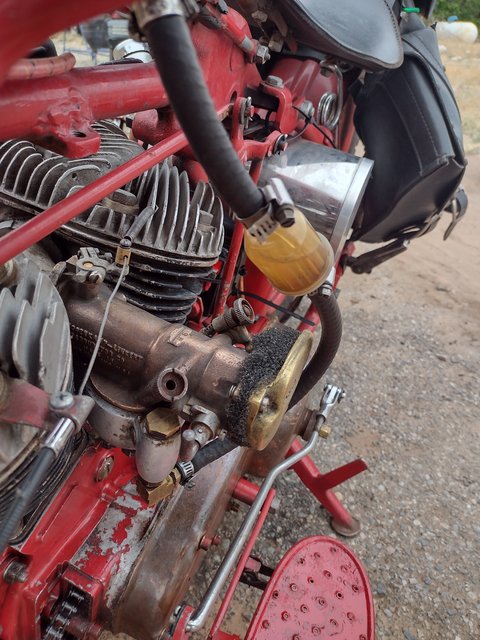 I think it probably was setup for a Hardly like the guy I bought it from said.
This is the same carb that had the Gorilla Glued float for bout 10 years I finally put the spare in when I was fighting with the idle last year.
Dusty